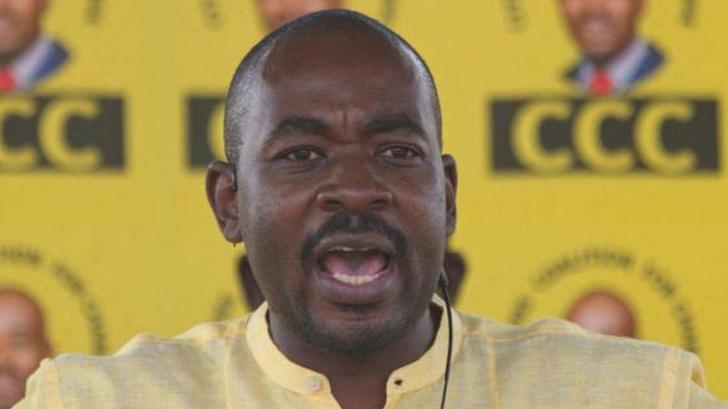 Citizens Coalition for Change leader Nelson Chamisa has registered his outfit's logo with the Zimbabwe Intellectual Property Trade Mark office (ZIPO) and with the Registrar of Deeds in Harare barring anyone form using his face, the words Citizens Coalition for Change and CCC elements combined.
According to the government gazette using the logo of CCC as was used in the recent ballot papers for advertising, marketing, modelling for advertising, online advertising, television advertising and writing of publicity text without prior permission from Nelson Chamisa or his legal representatives is a criminal offence.
Chamisa was being represented by Donsa Nkomo of Mutangi Legal Practice in the lodging of same.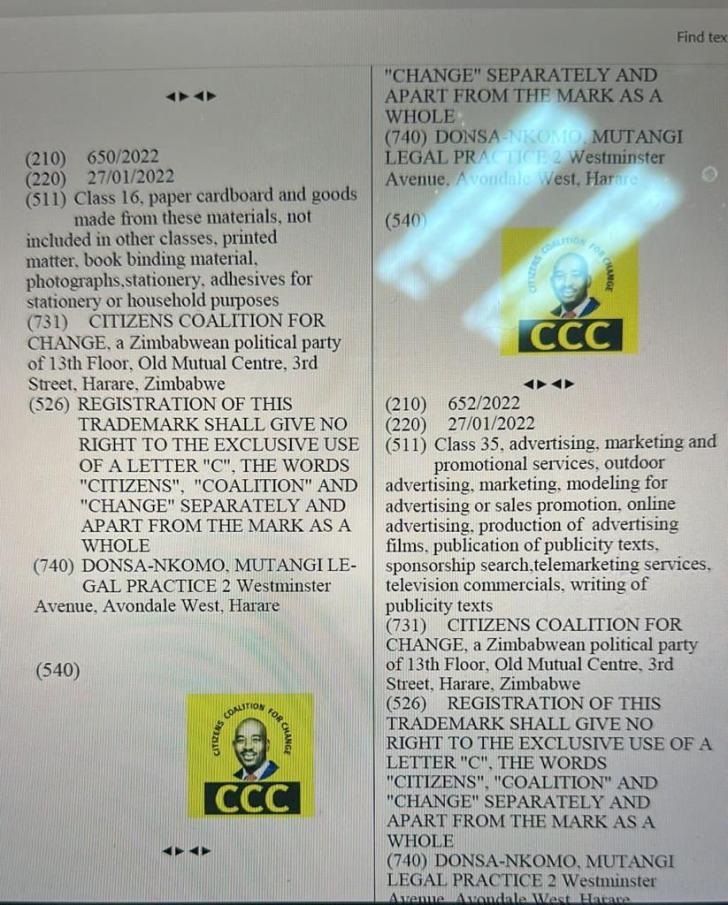 Commenting on the bizzare development legal expert Mpumelelo Dube, "Nelson Chamisa the leader of the CCC in Zimbabwe has made an utterly distasteful move by including their own face in the party logo. It's clear that their ego is more important than the party or its ideals. It's nothing short of narcissism, and it reeks of a cult of personality. A party should represent the people, not serve as a platform for one person's ego. This move calls into question the leader's judgement and fitness to lead. Thats why he is the party and the structures together with his cabal."
Speaking to this reporter Political Analyst Isaac Sibanda said, "What we are seeing here is a dictator in the making. Chamisa sees himself as a demigod who thinks that his face is the face of God. He reminds me of Mobutu Sese seko whose face used to appear before primetime news from the clouds and made people think he was a god.
"So technically it means anyone who uses his logo with his face faces prosecution and that includes members of his own party. What nonsense is this?"